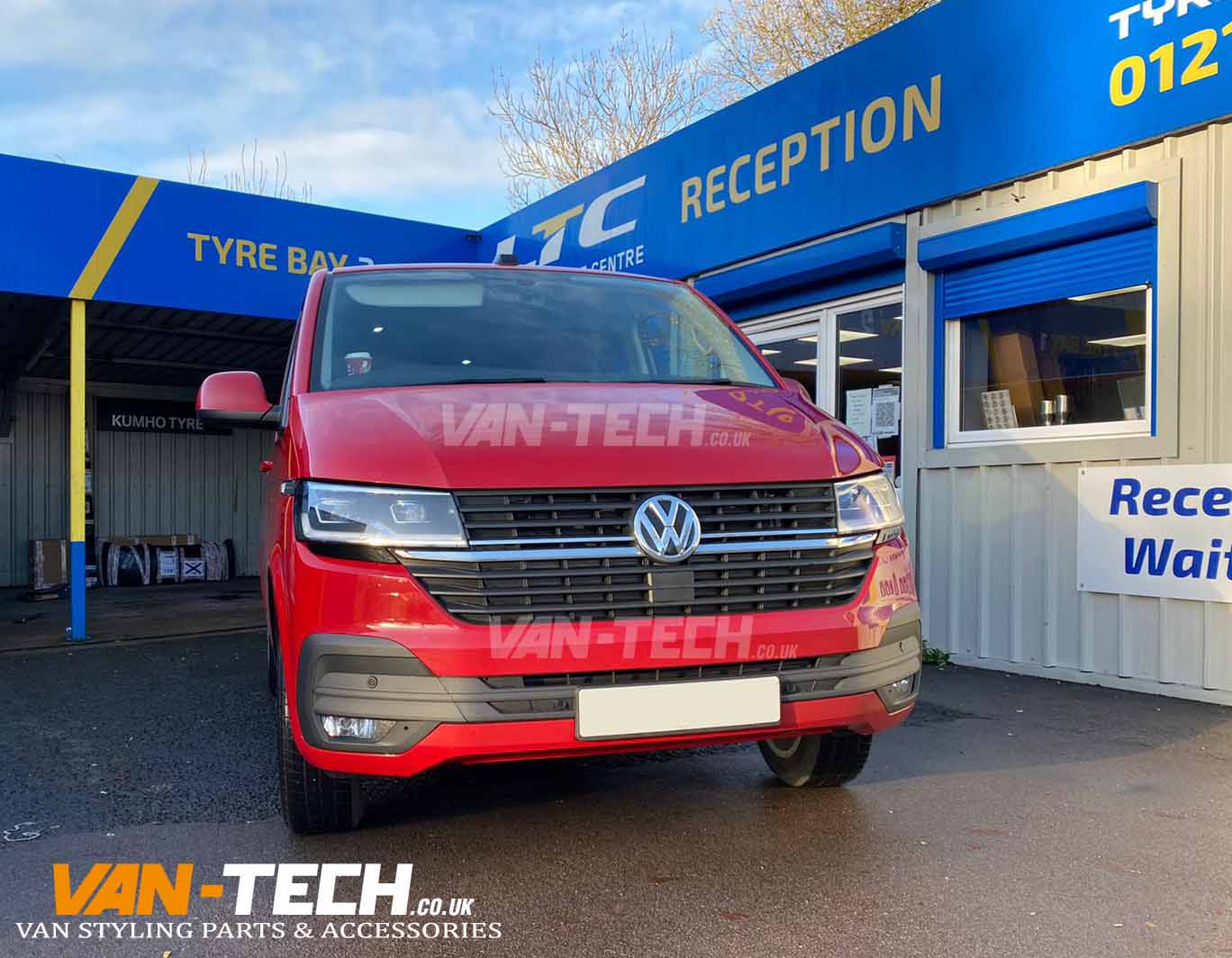 VW Transporter T6.1 Parts and Accessories supplied and fitted, anothe great job completed by Van-Tech
FREE SHIPPING to most of the UK!! (Scottish Highlands and Northern Ireland not included)
VW T6 T6.1 BLACK Angular Side Bars Sportline Style
Black T6 T6.1 Sportline Style Side Bars
Fitting kit included
No Drilling required
Solid one piece construction for serious strength
SWB Short Wheel Base and LWB Long Wheel Base available
Do not effect using the original jacking points
Willl not rust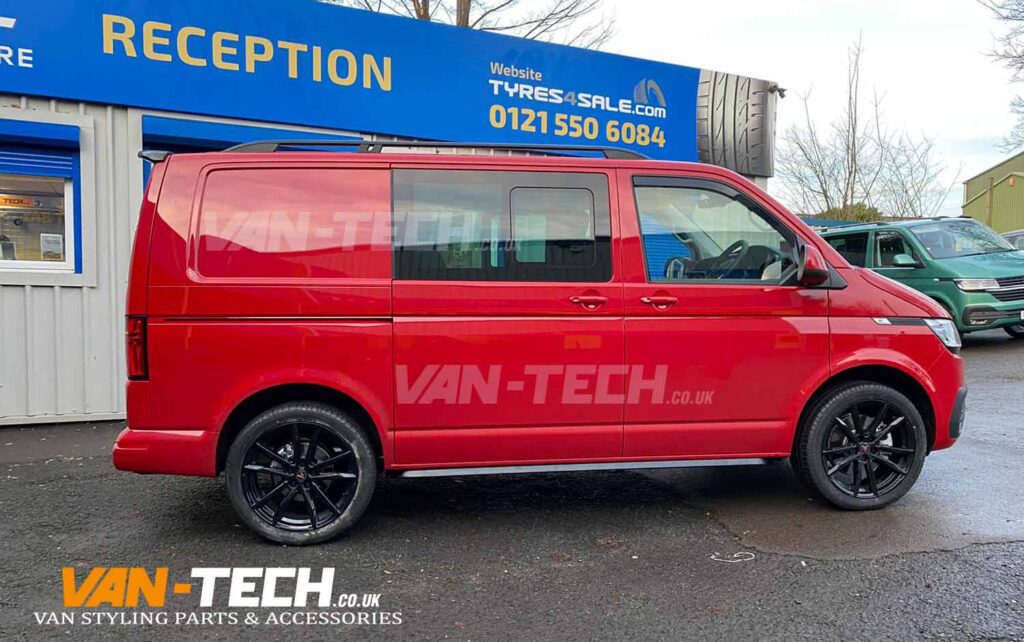 £35 VW T6 T6.1 Transporter Wind Deflectors
High Quality, High Impact Dark Acrylic
Adhesive strips mount to front side windows of VW T6 T6.1
No Drilling required
Tailor made for the VW T6 T6.1
Stick into window channel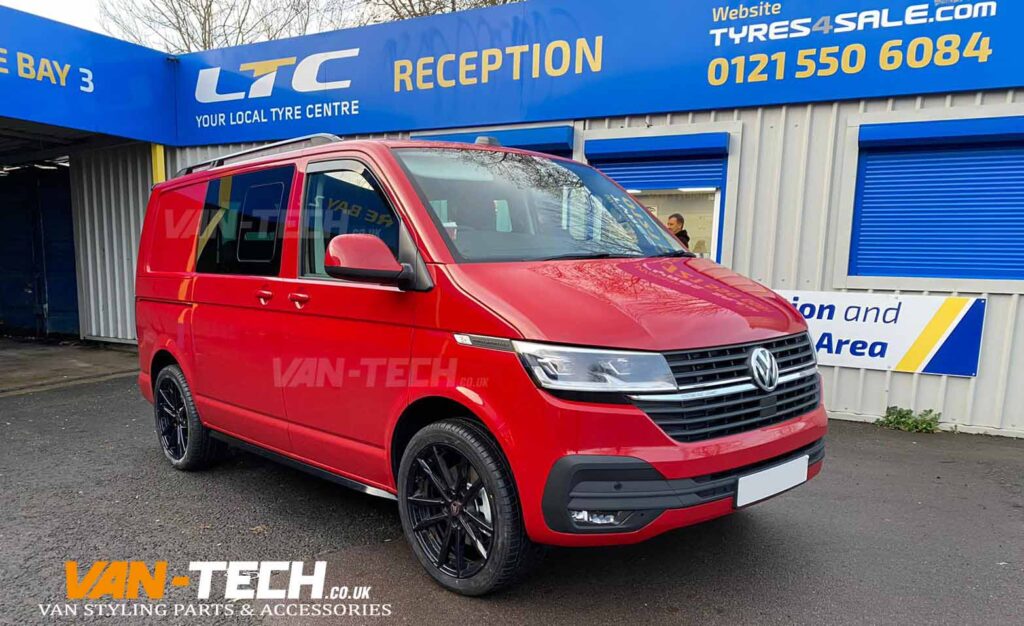 £65 VW T6 T6.1 Black Aluminium Roof Rails SWB
Product Features:
High Quality Black Aluminium Roof Rails
Fix to existing original fixing points on VW T6 T6.1
No Drilling required
Solid construction for serious strength.
Tailor made for the VW T6 T6.1 models
SWB Short Wheel Base and LWB Long Wheel Base available
£60 VW Transporter T6 T6.1 Tailgate Sportline Spoiler
Product Features:
Made of Strong Plastic
Fixes on to rear of VW T6 T6.1 Transporter
Tailor made for the VW T6 T6.1 Transporter
Comes primed ready to paint & fit
We can be get these colour coded to match your van
Fits Tailgate Models Only
Sportline style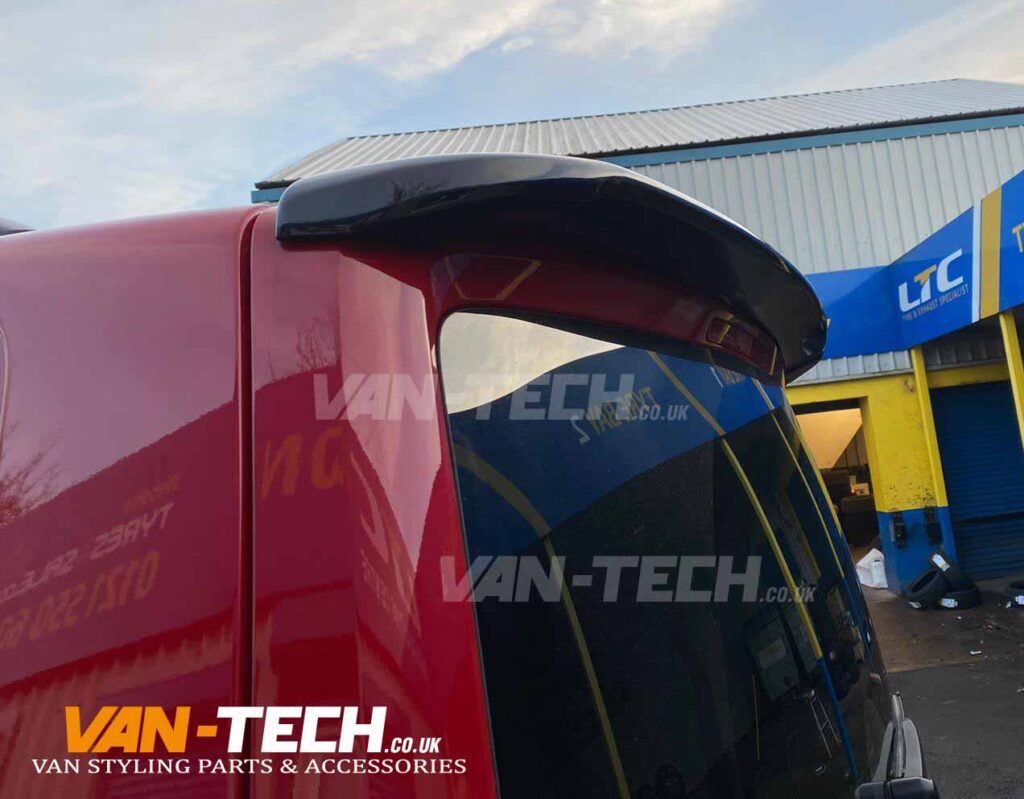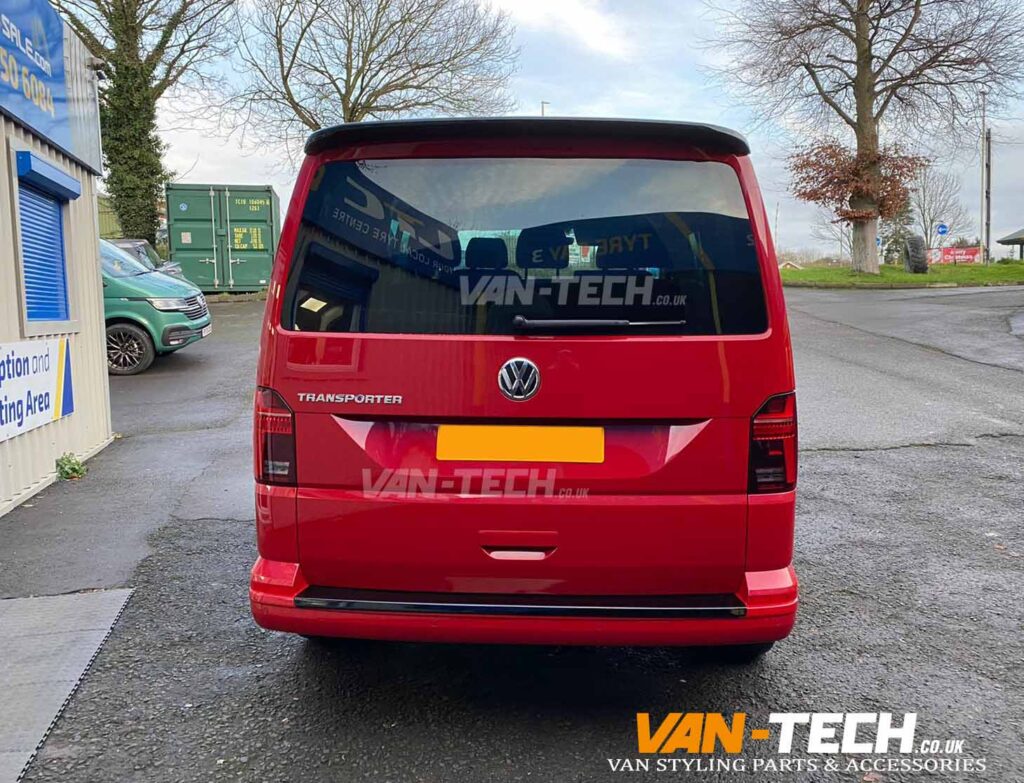 VW T6 T6.1 Rear Bumper Protector GLOSS BLACK Tailgate
Fix to Rear Bumper on VW T6 T6.1 Transporter
Solid one piece plastic construction
Tailor made for the VW T6 T6.1 Transporter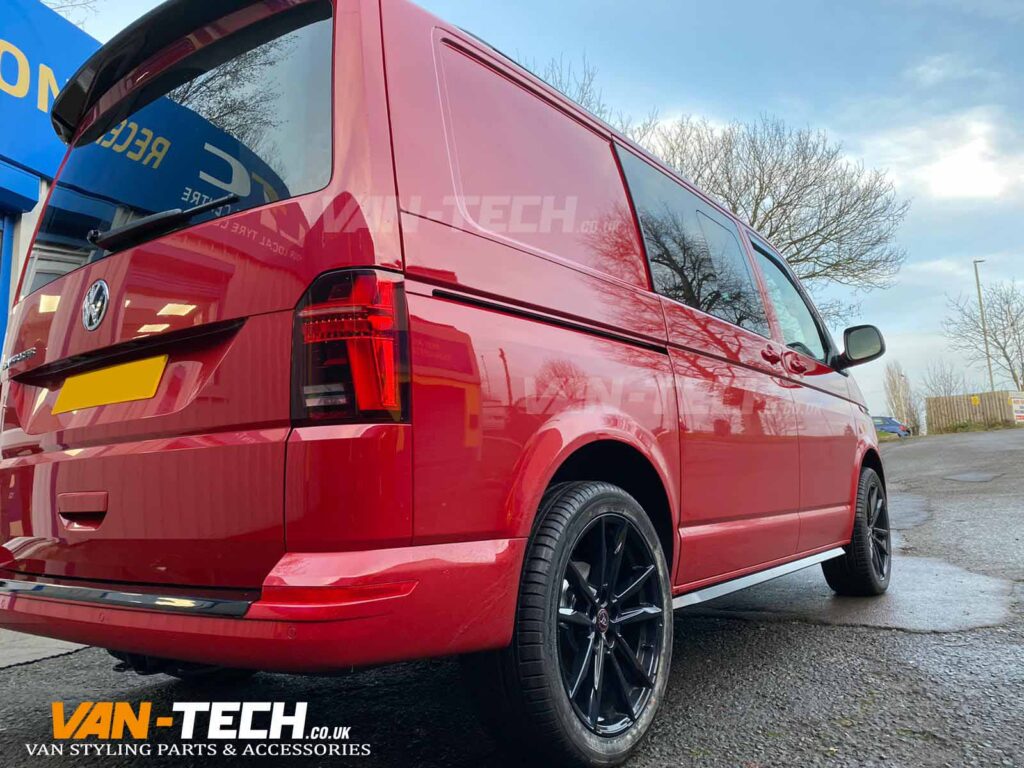 £650 Wolfrace Dortmund Alloy Wheels 18″ (Wheels only)
Model: Wolfhart Dortmund
ET:42
PCD: 5×120
Dimensions: 8×18
Finishes: Gloss Black
Load Rating: 885Kg
Construction: One-piece, Cast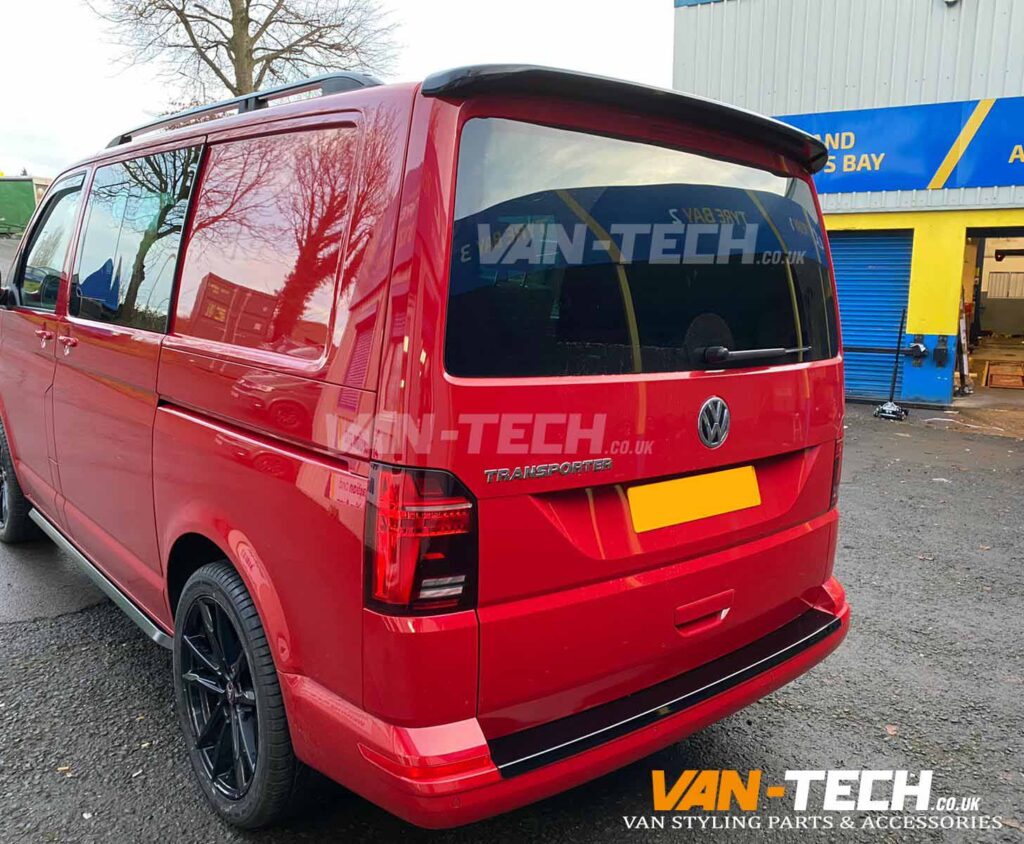 Van-Tech Supply and fit parts & accessories for VW Transporter T4, T5 and T6 including Side Bars, Roof Rails, Alloy Wheels, Bumpers, Splitters, Curtains, Spoilers, Headlights and much more.
Van-Tech Center Court, Halesowen B63 3EB
Tel: 0121 550 4628
Follow Van-Tech on Facebook, Twitter and Instagram
Van-Tech offer a fitting service at our purpose built fitting center located in the West Midlands.
Email sales@van-tech.co.uk to enquire about fitting costs and availability.
Why choose Van-Tech? Well, apart from a vast amount of choice of van accessories right at your fingertips, we also offer some of the best products available at competitive prices, order them online and have them delivered directly to your home or alternatively you can arrange to have most of our products fitted at one of our fitting centres in the West Midlands.
We source the best quality products available from home and abroad many of our side bars are now manufactured in the UK.