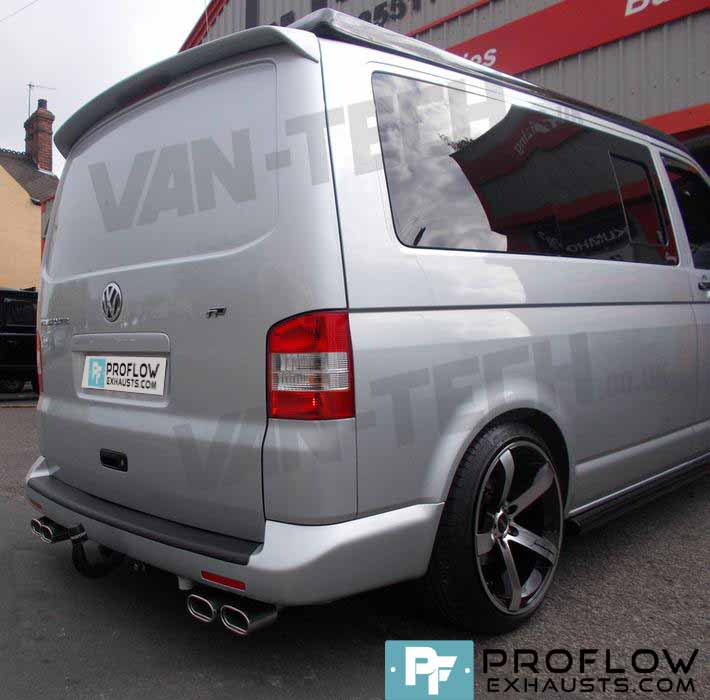 VW T5 Transporter Stainless Steel Custom Exhaust Back Box Dual Twin Tailpipes
From only £240!
Call us today on 01384 485511 to book in
Another Great job completed by Van-Tech and Proflow!
This VW T5 Transporter Stainless Steel Custom Exhaust Back Box will change the look and feel of your VW Transporter and replace old boring mild steel exhaust with a brand new stainless steel custom exhaust system built on your van by our expert technicians.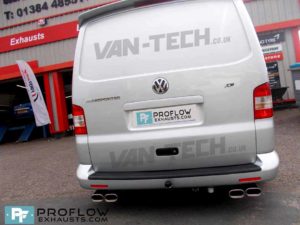 We pride ourselves on offering the very best in service, choice and quality.
This product requires you to bring the Van to our fitting centre in the West Midlands. You will be able to choose from a wide range of tail pipes for the agreed price. Fabrication and fitting takes approximately 2-3 hours.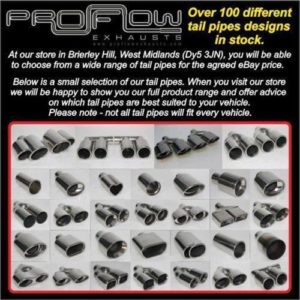 Proflow Exhausts reserve the right to make changes to the exhaust depending on the vehicle, charges may apply for additional work.
Our aim is to deliver a new kind of exhaust fitting experience, with clean, modern premises, high-tech equipment and highly trained technicians. We pride ourselves on offering the very best in service, choice and quality.
Proflow Exhausts have been fitting High Quality Bespoke Stainless Steel Exhausts for Over 10 years and have a huge portfolio of work which can be viewed on our website.
www.proflowexhausts.co.uk
Van-Tech Supply and fit accessories for VW Transporter T4, T5 and T6 including Side Bars, Roof Rails, Alloy Wheels, Bumpers, Splitters, Curtains, Spoilers, Head Lights and much more.
Follow us on Twitter @proflowexhausts
Please call us for more info and to book a fitting slot – Tel: 01384 485511
Proflow exhausts are quickly becoming one of the UK's leading suppliers of stainless steel performance exhaust products and custom exhaust parts and performance silencers.
Our extensive range of bespoke performance exhausts, silencers and tail pipes are made from 304 grade stainless steel with high quality construction and fit offering a great look to any road, racing or rally vehicle. Proflow aftermarket exhaust replace factory fitted exhausts offering improved performance, greater visual appeal and superb sound with a higher noise level.
Our unique performance silencer's are designed with twisted internal baffles. This twisted design gives more power, higher mpg and lower emissions. Every Proflow Exhaust, down pipe, back box, or full exhaust system is designed for the car it is meant to fit – that way we can guarantee a perfect fit and a great look every time.
Not only will your Proflow Exhaust be a perfect fit, it will also be beautifully finished and superbly engineered, giving you the best performance, look and sound possible.