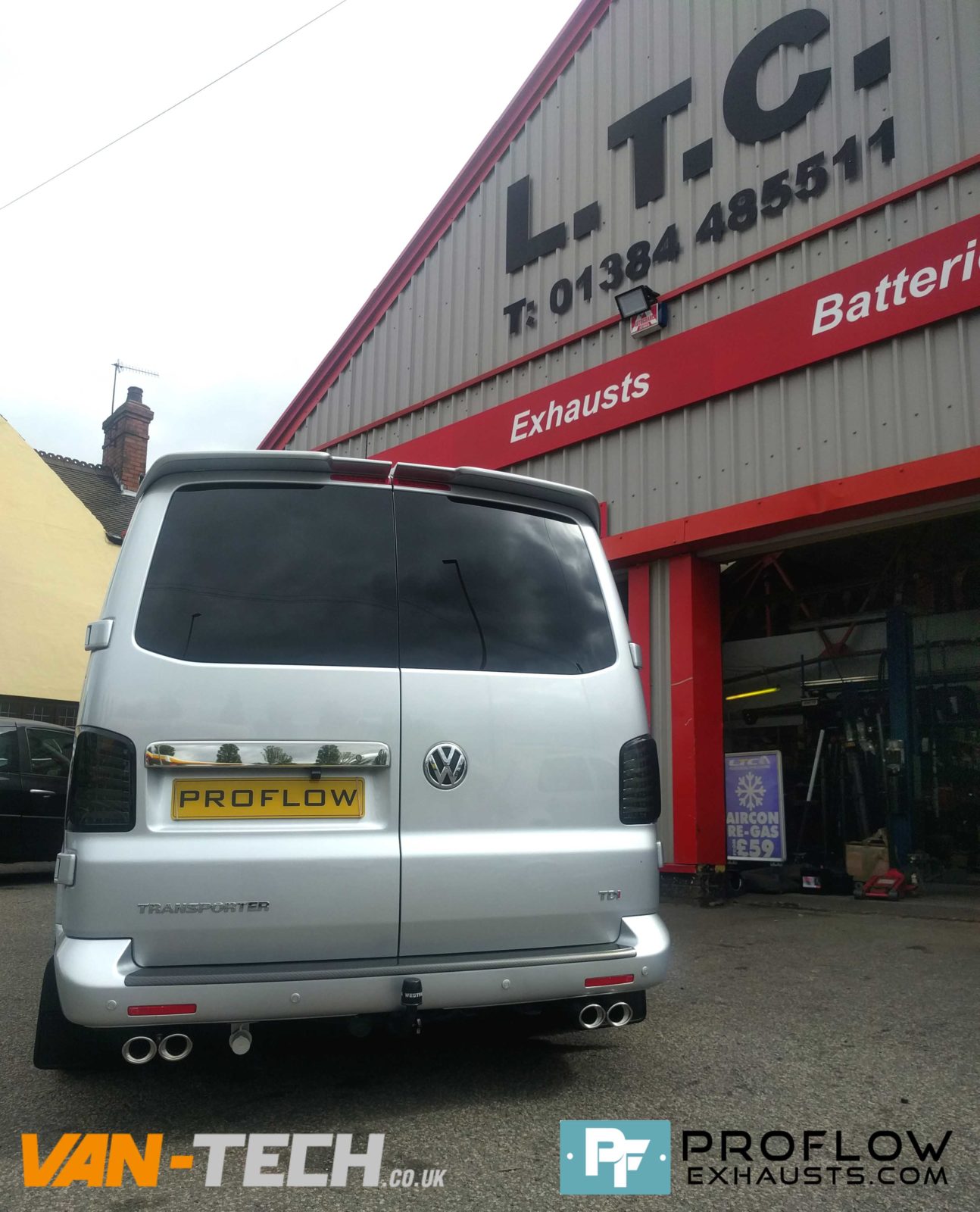 VW T5.1 fitted with Proflow Custom Stainless Steel Exhaust
From only £340
Call us today on 01384 485511 to book in!
This product requires you to bring the Van to our fitting centre in the West Midlands , we pride ourselves on offering the very best in service, choice and quality.
You will be able to choose from a wide range of tailpipes for the agreed price.
Fabrication and fitting takes approximately 2-3 hours.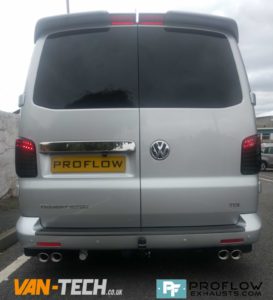 VW T5.1 fitted with Proflow Custom Stainless Steel Exhaust Mid and Rear with Twin Tailpipes, Another great job completed by Proflow and Van-Tech!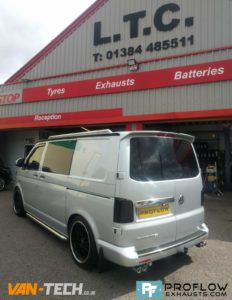 Check out the before and after pictures of this T5.1 we fitted an exhaust to earlier this week to see the huge difference a Proflow could make to your van!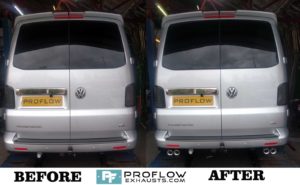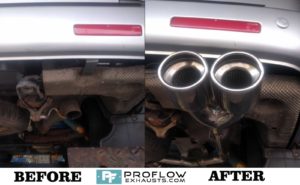 Our extensive range of performance silencers and tail pipes are made from T304 grade stainless steel and are covered by a lifetime warranty. Proflow's unique performance silencer's are designed with twisted internal baffle technology. This twisted free flow baffle design gives more power, higher mpg and lower emissions.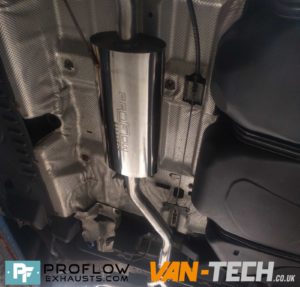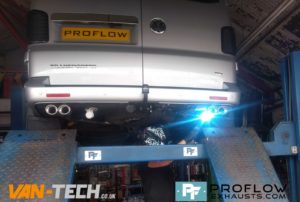 www.proflowexhausts.co.uk
We have been designing and fitting custom exhaust systems since 1991 and are quickly becoming one of the UK's leading suppliers of stainless steel exhaust products.
Proflow Exhausts reserve the right to make changes to the exhaust depending on the vehicle, charges may apply for additional work.
Please call us for more info and to book a fitting slot – Tel: 01384 485511
Here are some videos of a VW T5.1 fitted with Proflow Custom Stainless Steel Exhaust.
Van-Tech Supply and fit accessories for VW Transporter T4, T5 and T6 including Side Bars, Roof Rails, Alloy Wheels, Bumpers, Splitters, Curtains, Spoilers, Head Lights and much more.
Van-Tech offer a fitting service at our purpose built fitting centre located in the West Midlands.