Van-Tech will be attending Dubs at the Castle 2021 Sep 17, 2021 – Sep 19, 2021
Caldicot Castle, Monmouthshire NP26 4HU
Dubs at the Castle 2021 is a fun-filled family camping weekend, brought to you by VW enthusiasts, whose passion and love for Volkswagens helps to bring you a VW experience like no other. Whether your new to the VW scene or a seasoned professional, DATC creates a special atmosphere for all the family to enjoy.
Van-Tech will be selling a range of products for VW Transporter T4, T5, T5.1, T6 and T6.1 vans including Headlights, Alloy Wheels, Side Bars, Roof Rails, Lights, Curtains, Spoilers Alloy Wheels, Chrome Accessories and much more!!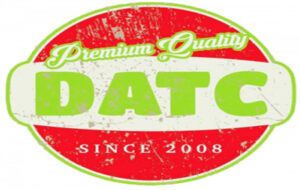 Van-Tech Supply and fit parts accessories for T4, T5 and T6  including Side Bars, Roof Rails, Alloy Wheels, Bumpers, Splitters, Curtains, Spoilers, Headlights and much more.
Follow Van-Tech on Facebook, Twitter  and Instagram
Van-Tech Center Court, Halesowen B63 3EB
Tel: 0121 550 4628 Whatsapp: 07506 086535
Why choose Van-Tech? Well, apart from a vast amount of choice of van accessories right at your fingertips.
We also offer some of the best products available at competitive prices, order them online and have them delivered directly to your home or alternatively you can arrange to have most of our products fitted at one of our fitting centres in the West Midlands.
At Van-Tech we source the best quality products available from home and abroad many of our side bars are now manufactured in the UK.
Van-Tech offer a fitting service at our purpose built fitting center located in the West Midlands.