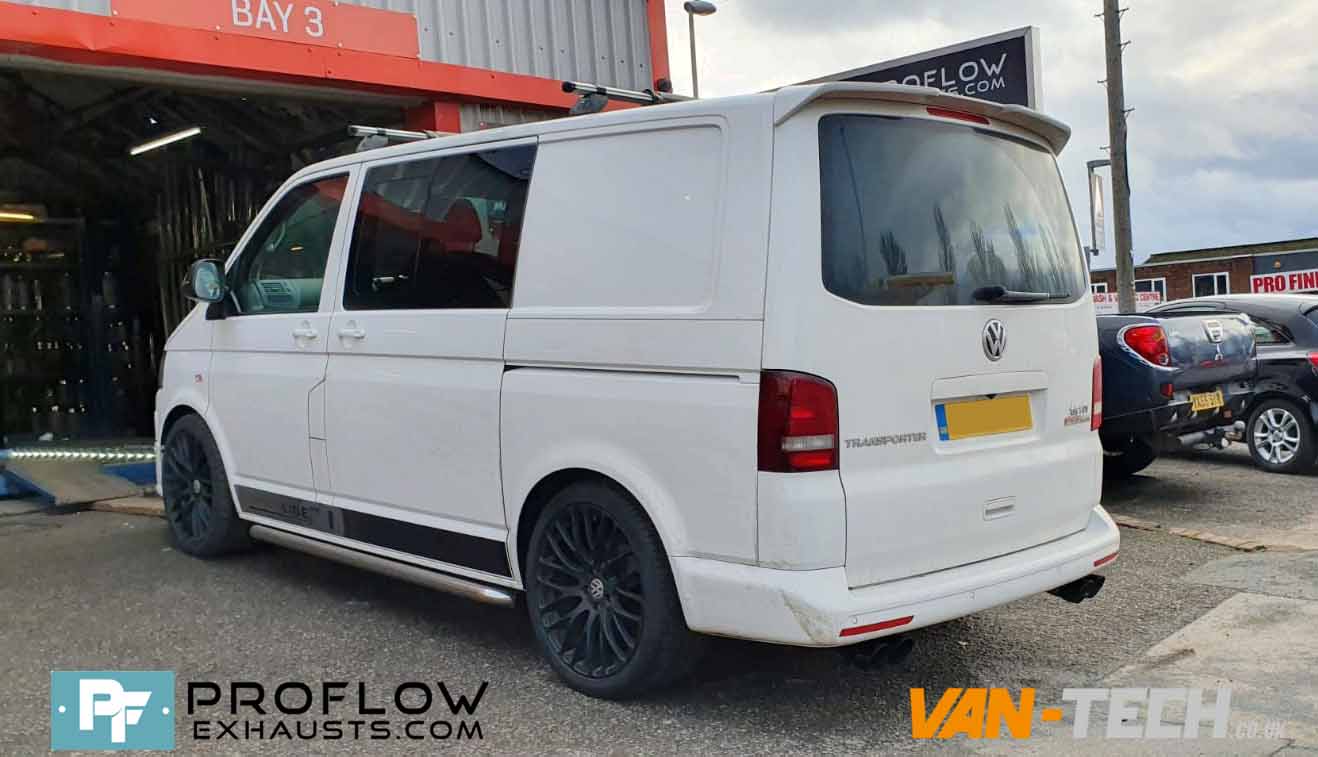 Custom Built Stainless Steel Proflow Exhaust for VW Transporter T5.1 Mid/ Rear with TX082B Dual Twin Tailpipes
From £420 Another Great job completed by Proflow Exhausts and Van-Tech!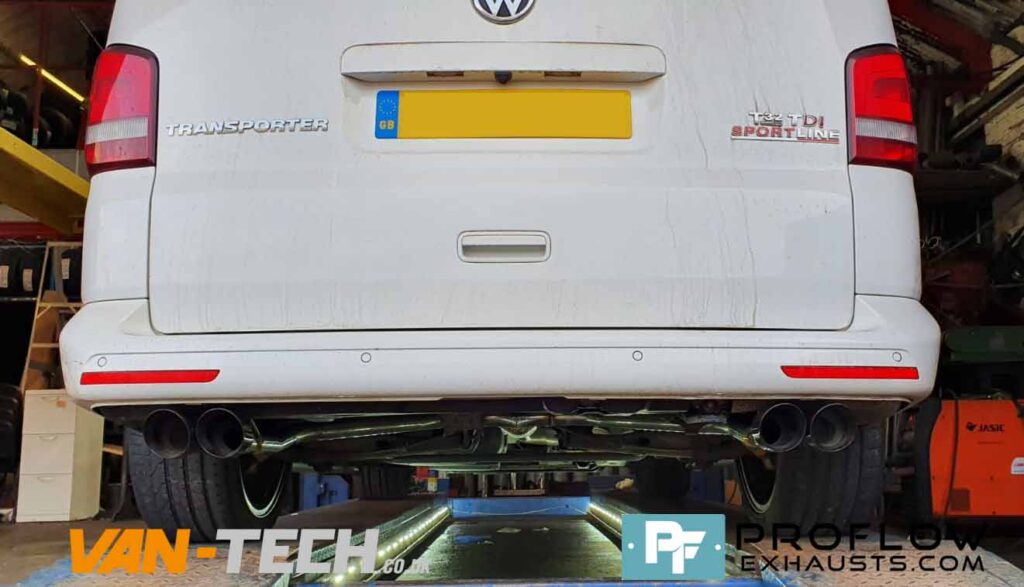 Proflow Exhausts Twin Round Tailpipe TX082B Twin 3.5″ Round , Slashed, Welded edge
Sizes: Width: 90 x 186mm | 3.54″ x 7.32″
Length: 234mm | 9.2″
Bore Size: 58mm | 2.25″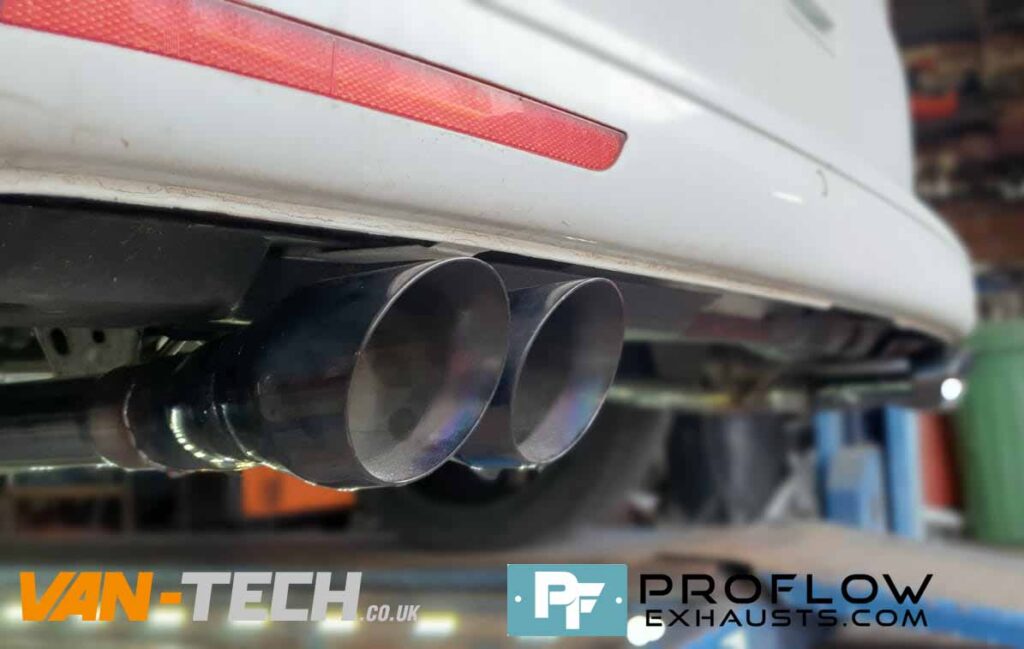 Proflow Exhausts Benefits:
Improve the sound of your engine
Rust Resistant
Large Choice of Tailpipes
Made from T304 Grade Stainless Steel
Improved performance
The sale price quoted include fitting, you are required to take your vehicle to our exhaust fitting centre located in –
Proflow Exhausts 350-351 Brettell Lane, Brierley Hill DY5 3JN
Tel: 01384 485511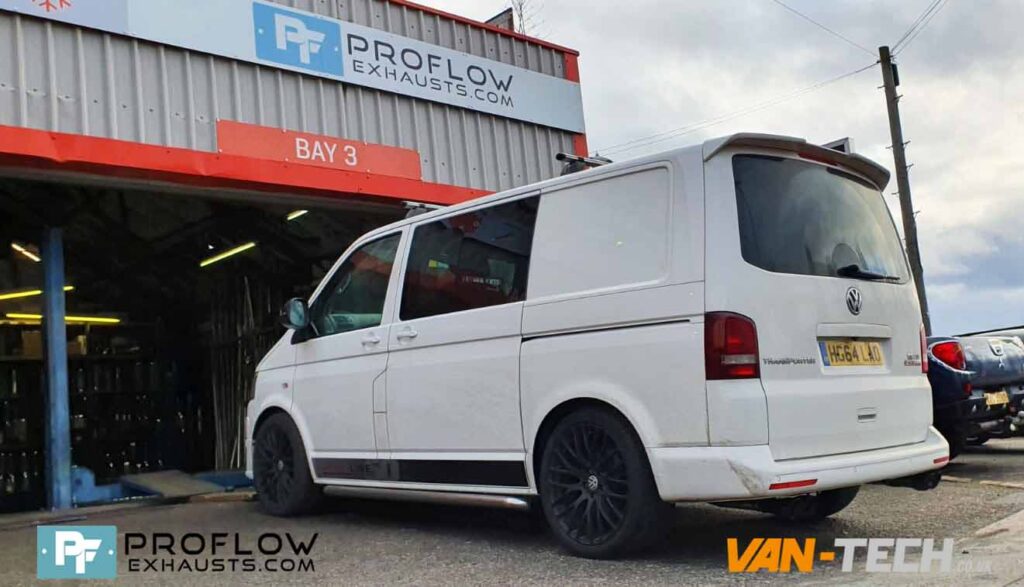 We are open and sending out online orders using our own delivery vans and drivers to assure all our customers can continue to place orders with confidence during lockdown.
Van-Tech Supply and fit parts & accessories for VW Transporter T4, T5 and T6 including Side Bars, Roof Rails, Alloy Wheels, Bumpers, Splitters, Curtains, Spoilers, Headlights and much more.
Van-Tech Center Court, Halesowen B63 3EB
Tel: 0121 550 4628
Follow Van-Tech on Facebook, Twitter and Instagram
Van-Tech offer a fitting service at our purpose built fitting centre located in the West Midlands.
Email sales@van-tech.co.uk to enquire about fitting costs and availability.
Why choose Van-Tech? Well, apart from a vast amount of choice of van accessories right at your fingertips, we also offer some of the best products available at competitive prices.